Zeus classic partial massage
Duration of the procedure: 30 min.
For musculoskeletal disorders
It eliminates stress
Cena: €33.00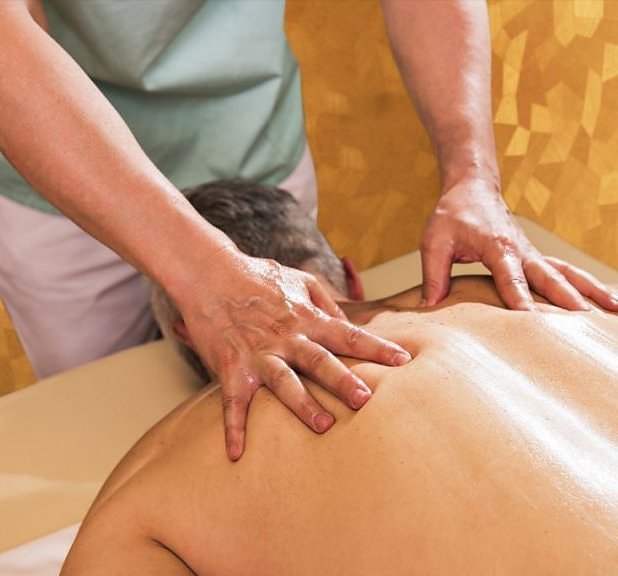 Classic massage strokes help maintain muscles in good condition, improve skin congestion, improve detoxication of organism and help relax rigid and painful muscles, especially in the back of the neck, between shoulder blades and in lower back. Touches as such help eliminate inner stress, therefore such massage is very positive to your mind, too. Massage is made with massage sunflower or soya bio oil.
Recommended for:
Musculoskeletal disorders
Recovery of muscles and joints after injuries
Neurological diseases
Elimination of stress
Therapeutic effects:
It is beneficial to muscle system
It improves general physical and mental condition
It improves sport and work performance
It improves nutrition and congestion of tissues
It reduces pain
It helps eliminate toxins
It speeds up treatment after injuries
Duration of procedure: 30 min.
Medical prescription needed: no