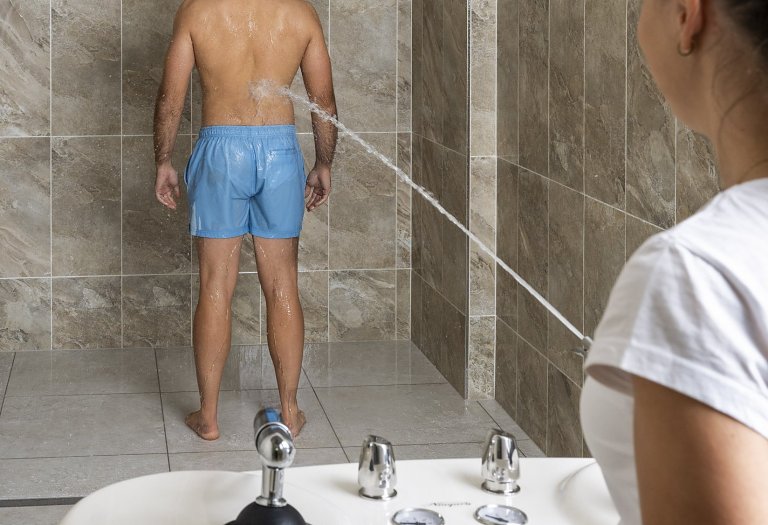 Recommended for:
Stress
Overwork
Insomnia
Overall regeneration of organism
Medical prescription needed: no
Tourmaline Scotch
A stimulating and irritating procedure based on an effect of a strong water jet blitz (alternating warm and cold water). The power of the jet blitz massages individual parts of body and relaxes muscles. Tourmaline is an expensive healing mineral.
It refreshes the whole body to a considerable extent
It supports metabolism
It adjusts blood pressure
Recommended for:
Stress
Overwork
Insomnia
Overall regeneration of organism
Medical prescription needed: no
10,00 EUR / Procedure