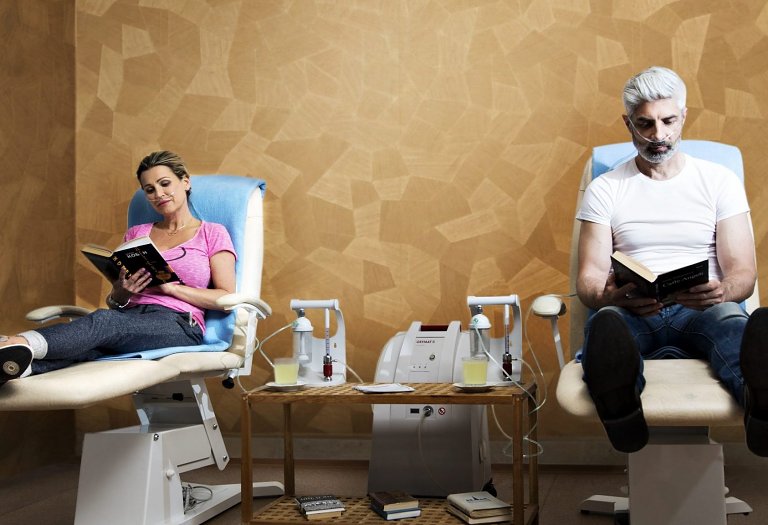 Recommended for:
Stress and fatigue
Memory disorder
Migraine treatment
Heart diseases (angina pectoris, ischaemia)
Chronic respiratory diseases (asthma, bronchitis)
Brazil oxygen
It is an oxygen therapy. Patient inhales moistened air enriched with oxygen produced by Oxymat device. Increased intake of oxygen improves immunity mechanisms, increases body performance, and slows down ageing. It is suitable for sportsmen, seniors, top managers and all people under strong pressure who have to provide top performances
The procedure takes 30 minutes.
Recommended for:
Stress and fatigue
Memory disorder
Migraine treatment
Heart diseases (angina pectoris, ischaemia)
Chronic respiratory diseases (asthma, bronchitis)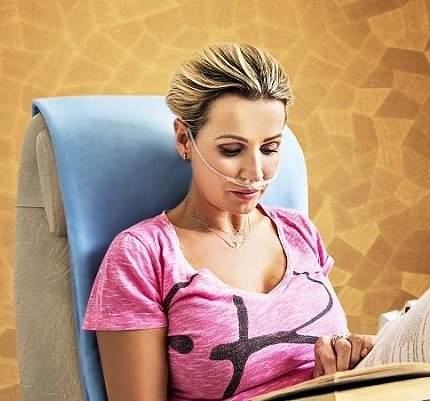 Therapeutic effects:
Improvement of blood oxygenation and the related improvement of oxygen supply to tissues
Improvement of memory
Improvement of sight and hearing quality
Improvement of immunity