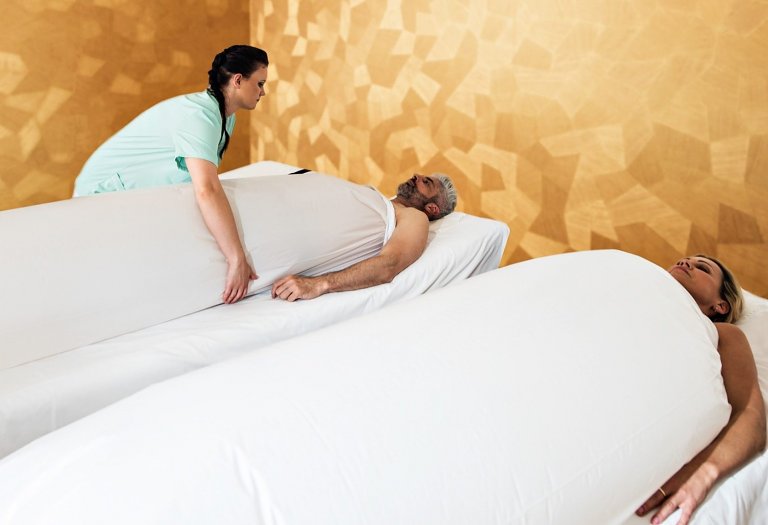 Recommended for:
Ischaemic heart disease
After vascular accidents
Gynaecological problems (climacteric)
Physical and mental fatigue
Lesotho (CO2 wrap)
It is whole body pack in a polyethylene bag filled with carbon dioxide. Dry gas wrap increases supply of the brain and muscles with the energy, oxygen and blood. It supports detoxification, speeds up metabolism, increases natural immunity, and normalizes blood pressure. Client is lying and relaxing during the procedure.
The procedure takes 45 minutes.
Recommended for:
Ischaemic heart disease
After vascular accidents
Gynaecological problems (climacteric)
Physical and mental fatigue
Therapeutic effects:
Improvement of brain and muscular activity
Better congestion of tissues
Better healing
Congestion has a positive effect on skin that is softer and smoother