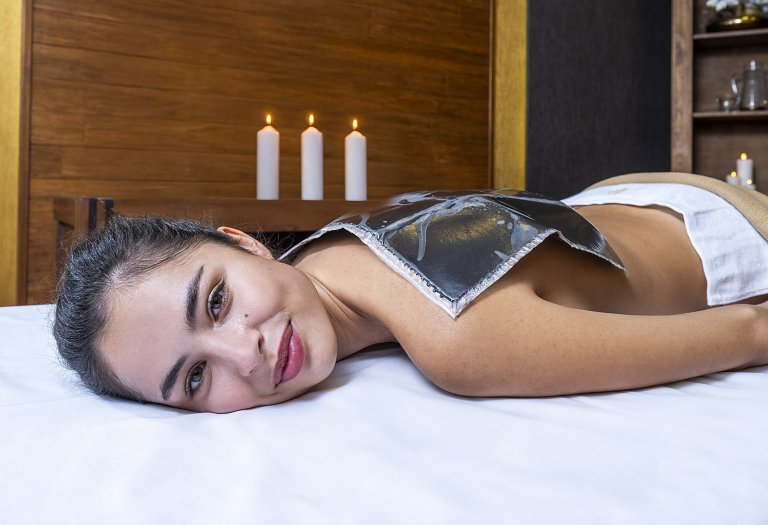 Recommended for:
Musculoskeletal diseases
Chronic rheumatic arthritis
Diseases of small joints of limbs
Djibouti – parafango wrap
Paraffine is a type of vax exceptionally rich in mineral substances, namely iron, silicon and magnesium. It has medical and aesthetic effects. A paraffin wrap warmed up to 55°C pleasantly warms your cervical spine, joints or painful lower back. Paraffine is also a precious source of vitamin E that helps fighting against skin ageing process.
It warms body through, relaxes and improves local congestion
It relaxes skeletal muscles
It relaxes rigid muscles
It softens and refines dry and cracked skin
The procedure takes approximately 20 minutes.
Recommended for:
Musculoskeletal diseases
Chronic rheumatic arthritis
Diseases of small joints of limbs
16,00 EUR / Procedure