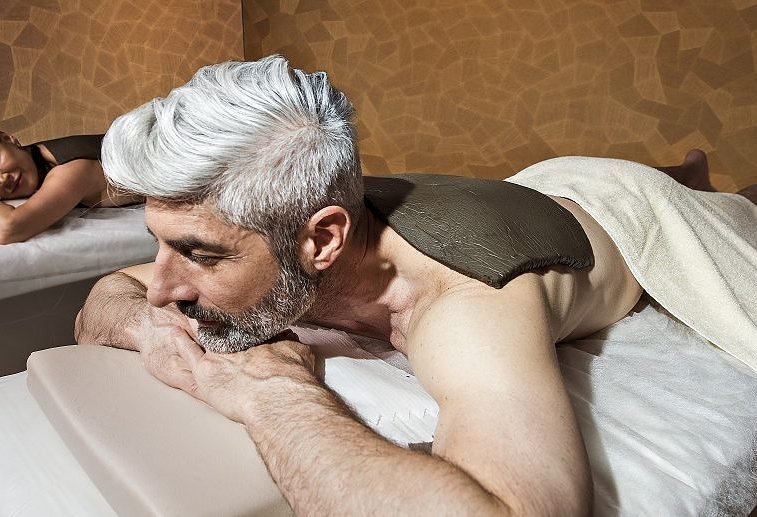 Recommended for:
Musculoskeletal diseases
Neurological diseases
Togo (peat compress)
Peat is the material created from hundreds of plants. In includes a lot of nutrients, natural trace elements, minerals and organic substances (especially humine acid). A peat compress warms the body through and improves congestion. Compresses are applied on cervical, thoracic or sacral spine.
Improvement of congestion of the treated place
Stimulation of regeneration of muscles
Relaxation of rigid muscles
Speeding up metabolism
Improvement of immunity
The procedure takes approximately 20 minutes.
Recommended for:
Musculoskeletal diseases
Neurological diseases
16,00 EUR / Procedure